---
The Fidlock-system perfectly combines the advantages of magnetic- and snap-lock systems. Just by placing the bottle close to the frame-mounted bracket, the bottle will basically get sucked in by the holder. A loud clicking noise tells us the bottle is now safely locked in place. The system also seems to withstand rougher terrain and small jumps. The bottle can easily be removed with a twisting motion and put back in place simply by using the bracket's magnetic attraction, even while riding.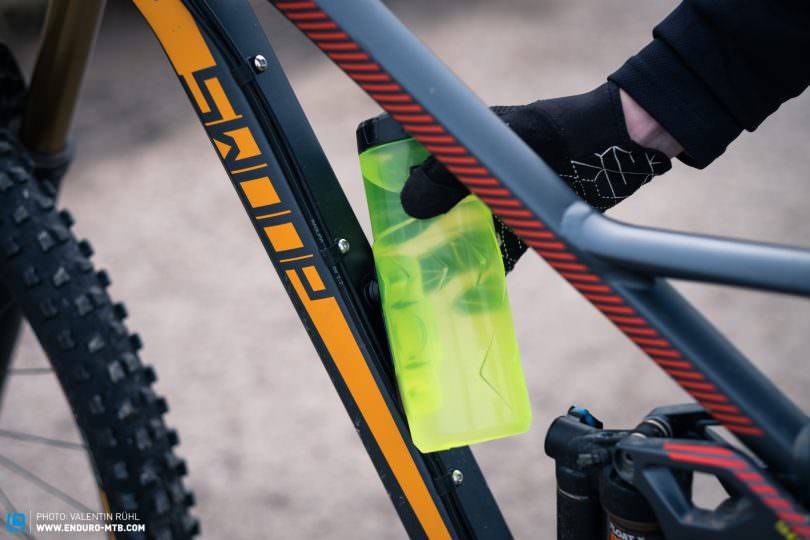 ---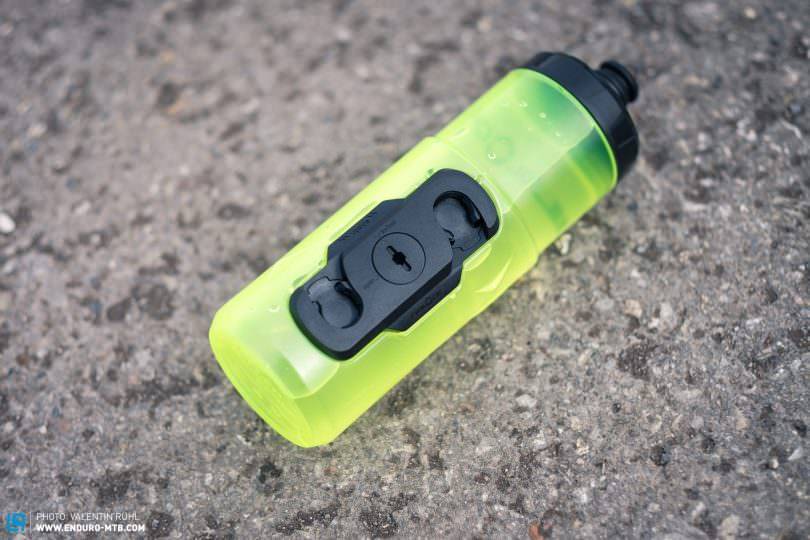 Our initial scepticism got quickly crushed. The Fidlock Bottle Twist stays firmly anchored in the mount, even on rougher trails. Thanks to the strong magnetic attraction, it snaps and locks into position easily. It is also very simple to install, all in all this is a really good alternative to hydration-packs!
---
---

Fidlock have been making magnetic accessories like magnetic buckles for helmet straps and magnetic clasps for other items for a little while now. The technology has allowed them to explore what's possible for carrying items on the bike.
As someone who has had a frame that doesn't work with a normal sized bottle cage and bottle, I gained interest in the Fidlock products. I don't always enjoy riding with a pack, and I often want to take more water with me than my fanny pack allows.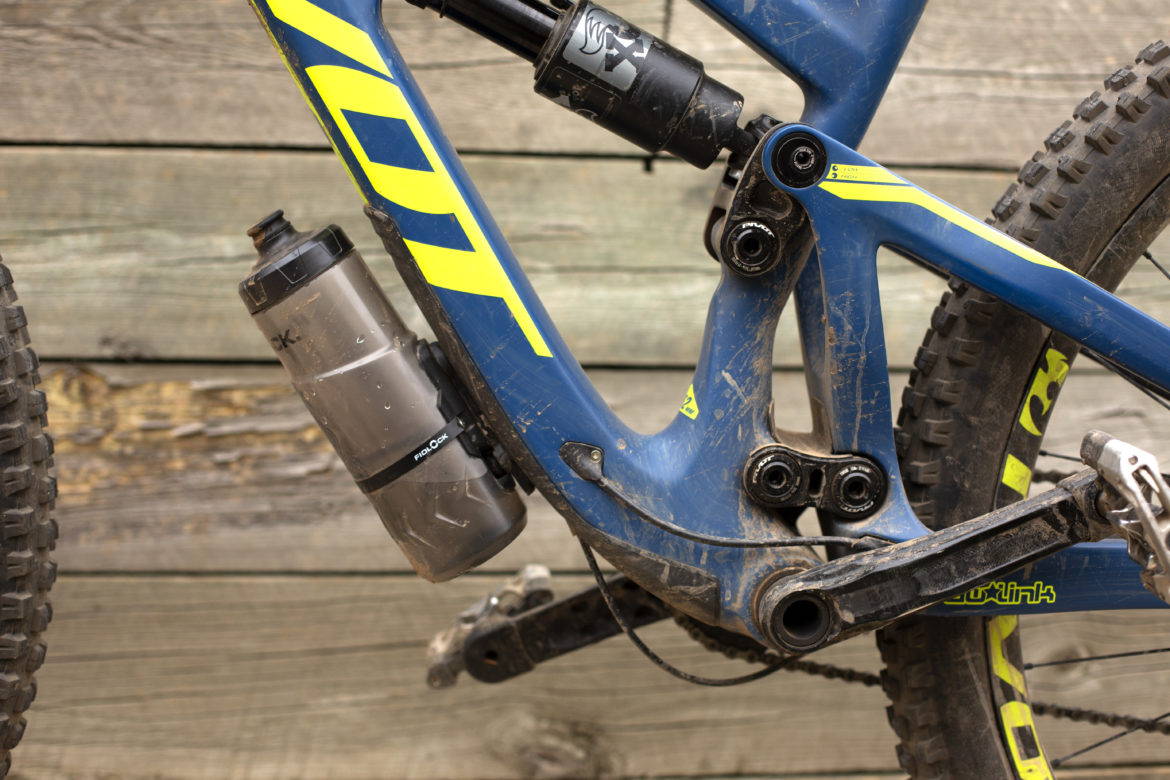 ---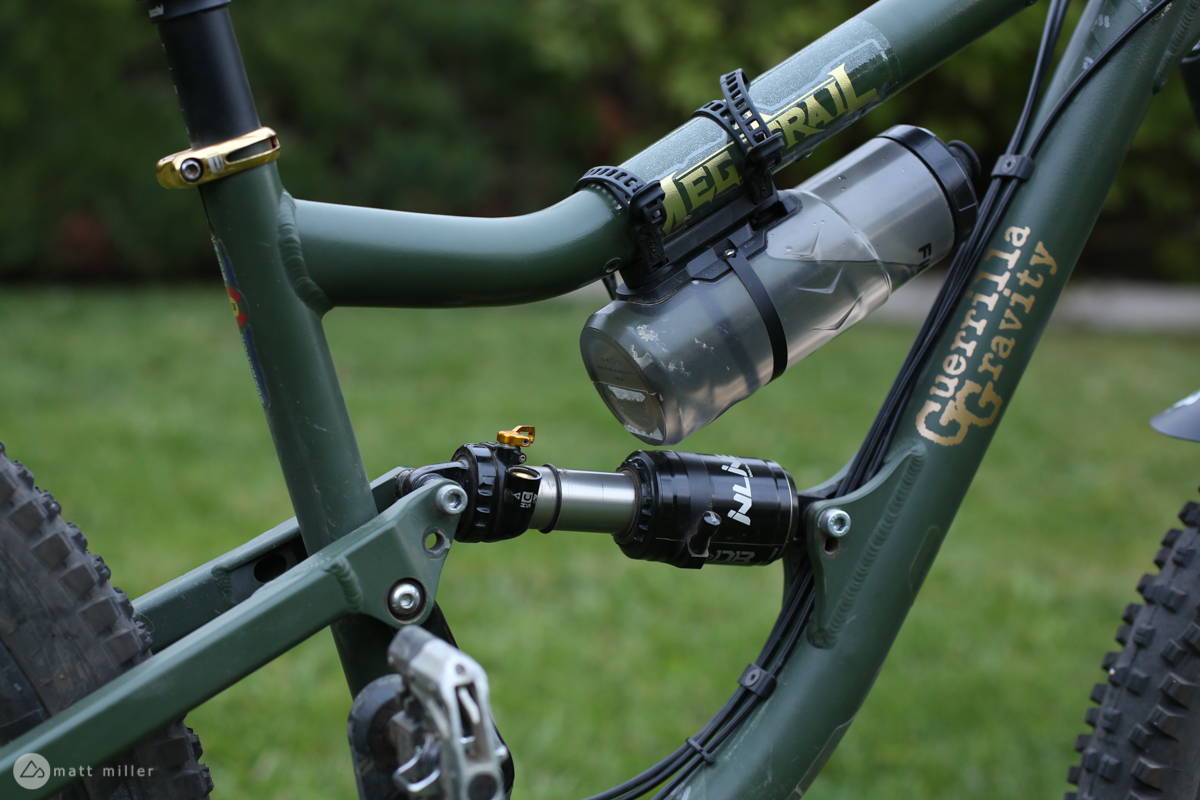 I was excited about the strap-on Fidlock because I haven't been able to easily accommodate a water bottle on my small-sized Guerrilla Gravity bike, particularly inside the frame.
The straps are snug and secure and once on, don't slide up or down the frame. I first hooked it up to the downtube on my bike, but moved it inside the frame because drinking water out of a cap that's covered with mud and small rocks is kind of awful.
At Interbike, Fidlock displayed a bike with the strap-on version on top of the top-tube. This is also an option.
Fidlock have some innovative solutions for hydration and bringing along other items as well. They also make a magnetic saddle bag that's strap-free. I'd recommend the products as an answer to pack a water on a bike where mounting a bottle has been an issue, or to eliminate an unsightly cage. My only suggestion is to mount it somewhere other than the bottom of the downtube if possible.
---

---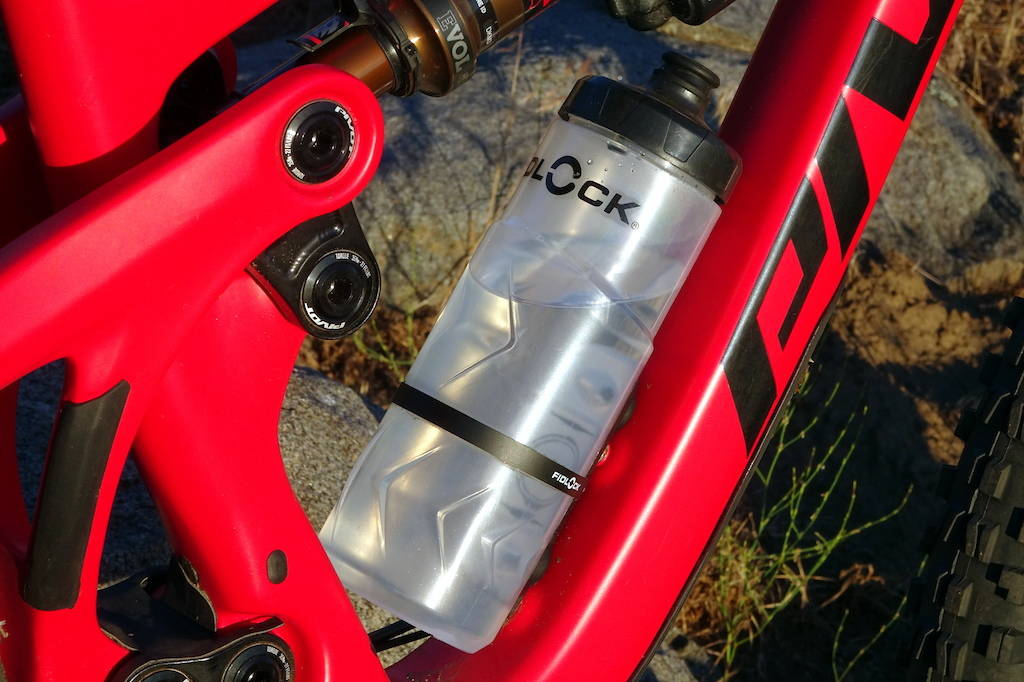 ---
Fidlock's most popular product is its magnetic buckle system. I have been using a Leatt DBX helmet with a Fidlock chin-strap buckle and can report that it is a better solution than the industry-standard bayonet clasp in all respects. Fidlock's "Bottle Twist" water bottle system cleverly applies their magnetic latching concept to make it easier and more intuitive to remove and replace a frame-mounted water bottle.
---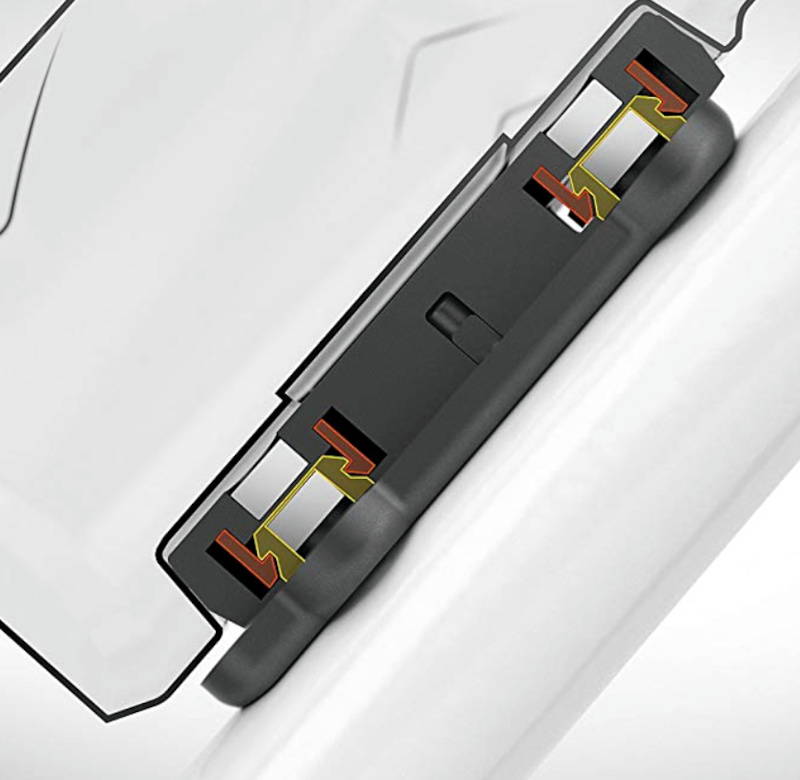 Performance wise, I have nothing but good things to report about Fidlock's take on the ultimate water bottle mount. I have used the less-expensive and lighter-weight Fabric system (it simply uses two pegs that slip into latching slots molded into the bottle) with much success, but the Fabric interface still requires a degree of fussing to line up the bottle with the pegs - a task that is exacerbated by terrain. Wave the bottle close to Fidlock's powerful magnets, and it gets sucked out of your grasp and onto the pegs - boom!
"Most riders will judge Fidlock's twist-action magnetic water bottle mount as a significant improvement over the century-old slide-in bottle design. I used it on two bikes, one with limited clearance, and it was always a pleasure to operate. Aesthetically, Fidlock's system is better looking, and the lack of friction on the bottle keeps it like new. Great solution for any water bottle user - especially for frames with impaired bottle clearance.—RC"
---
---
---

---
Fidlock has seemingly cracked the code on cageless bottle security, there are the usual advantages to the format in general. For travel bikes, the low-profile base makes it easier to stuff an S&S or Ritchey Breakaway bike into an airline-legal case. And for cyclocross, it means you can have a bottle at the ready for training rides or warm-up laps, but then quickly ditch it without having to worry that an empty cage will snag your jersey. Trail riders on full-suspension bikes with limited clearance may find that the Twist allows them to carry more water than usual, too.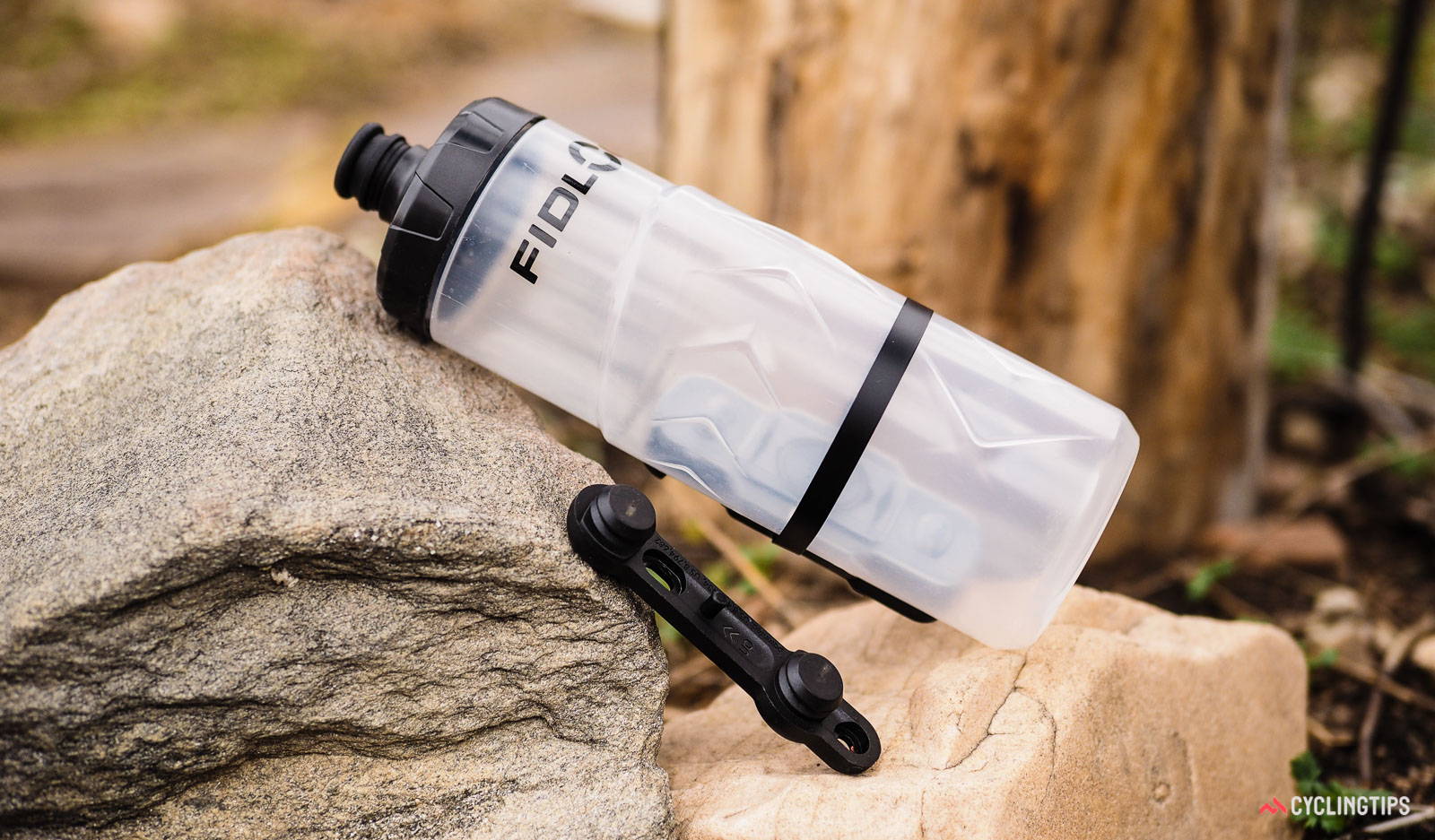 ---
Without question, it's very clever, and just like the Snap helmet buckle, it's admirably secure. Whether on smooth roads, rough gravel, on trails, or whatever, I never lost a Twist bottle, which I most definitely can not say about every other cageless bottle system I've used in the past.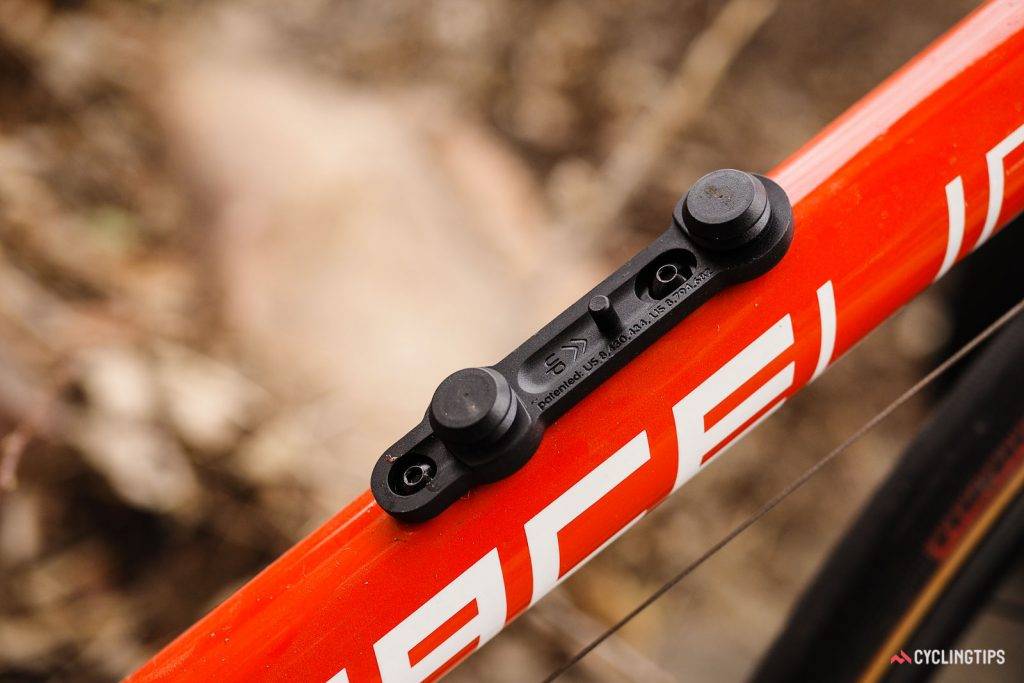 ---
---
---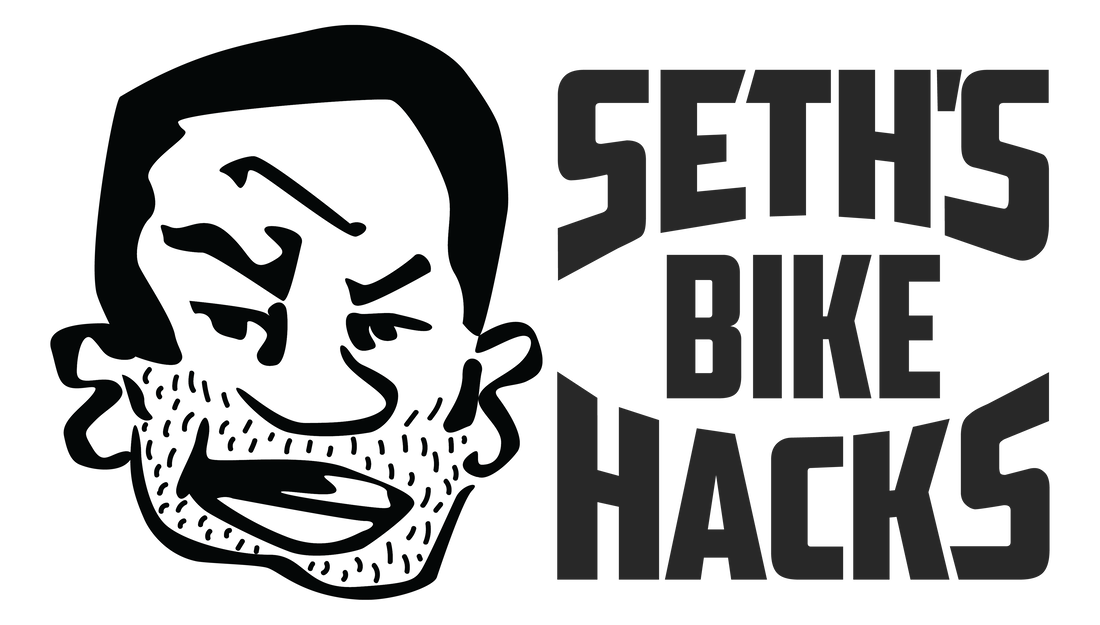 ---
"I've continued using this for two main reasons. One: It's amazingly secure. My water bottle mount is on the underside of my downtube, and even there the FIDLOCK holds up to jumps, drops, chunky rock gardens, and anything else I can throw at it"
---
---
---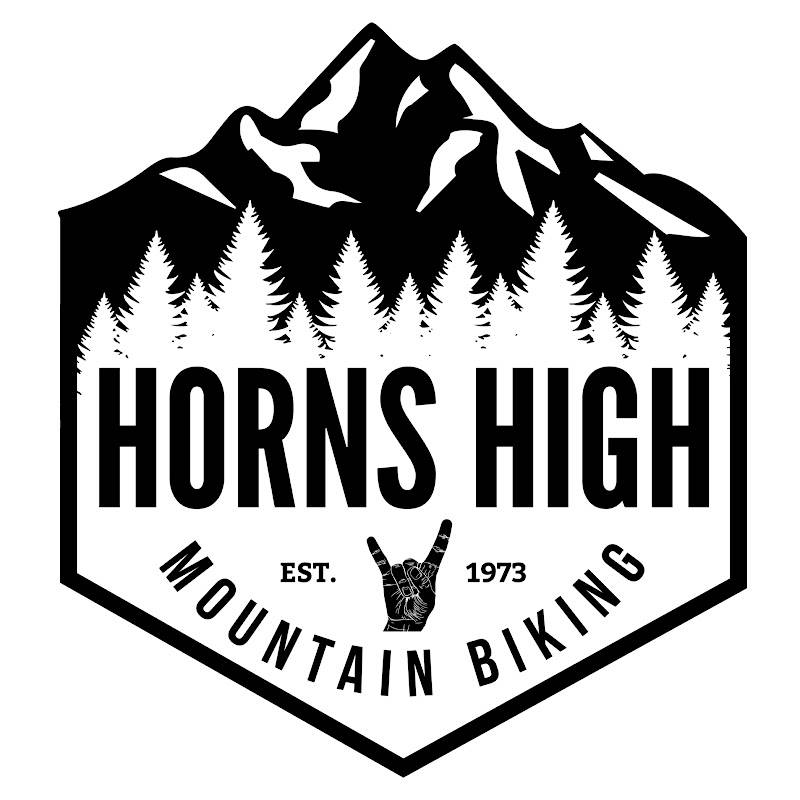 "I'm tired of fumbling with the cage on my bike. I want something that works faster and works better and (FIDLOCK) is that for me"
---
---
---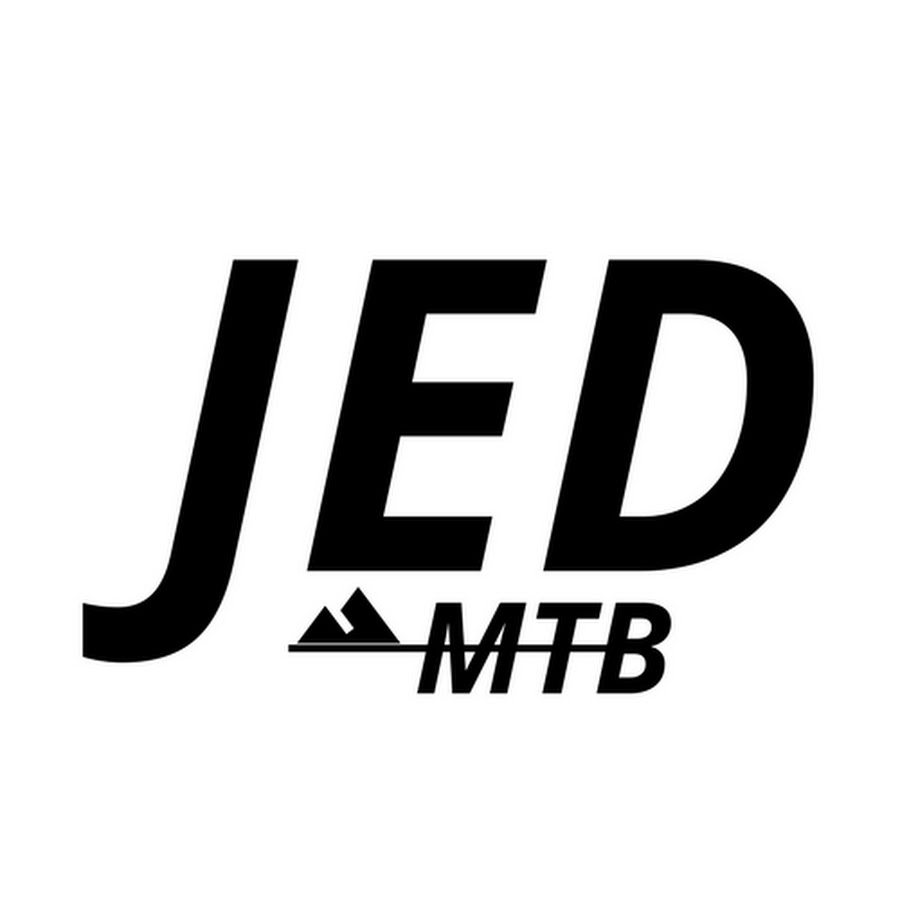 "I've been using it (FIDLOCK) for a couple of weeks and so far I haven't had a bottle come off once."
---